THE CITY OF MAPLE HEIGHTS OPENS THE STAFFORD PARK SPRAYGROUND
Thank you to everyone who enjoyed yesterday's Grand Opening of the Stafford Park Sprayground.  Residents enjoyed music, pizza, snacks and beverages and everyone had a great time!  The weather was perfect for our Summer kick off!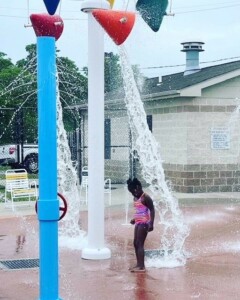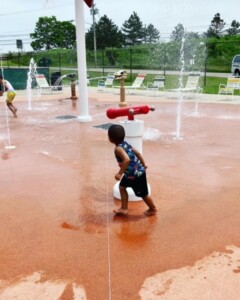 Members of City Council, City officials, Mayor Blackwell, and State Rep. Juanita Brent were all in attendance for the ribbon-cutting ceremony and grand opening festivities.
The Sprayground will be open Tuesdays, Thursdays- Sundays Noon to 7:00pm.  The Sprayground will be closed on Mondays and Wednesdays.  All are welcome, Free this Season, No registration required.  Please come out and enjoy Summer with this fun addition to Stafford Park— We hope to see you there!