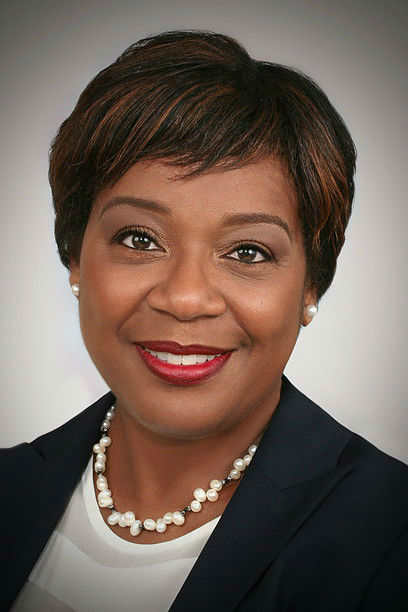 On January 6, 2016, Mayor Blackwell was sworn in as the City of Maple Heights' 16th Mayor, the first female and first African-American in the City's 100-year history. She is also the City's Safety Director.
Professional Experience
Mayor Annette Blackwell is a very successful business professional and her previous employers include:
KeyBank
University Hospitals of Cleveland
Deloitte
Ryan International Tax Services
She ended her 16 years as a Senior Commercial Property Tax Analyst and Co-Leader of the Black Employee Network (BEN) at Deloitte and Ryan Global Tax Services where she was also a United States India Liaison when she won the election.
Board Memberships
Black Women's Political Action Committee (BWPAC)
Cuyahoga County's Citizens' Advisory Council on Equity
Cuyahoga County Community College Council for Community Access
Cuyahoga County Council's Community Reinvestment Subcommittee
Executive Committee of the Cuyahoga County Democratic Party
First Ring Schools Superintendents' and Mayors' Collaborative
Global Cleveland
MyCom Saving Our Daughters/Saving Our Candelillas Celebrity Godparent
Northeast Ohio Areawide Coordinating Agency (NOACA). Assistant Secretary
Northeast Ohio Arts + Culture Caucus
Ohio Mayors Association of Ohio, Ohio Municipal League. 2023 Officer. Secretary
Regional Income Tax Agency (RITA). Secretary
The First Suburbs Consortium and the Suburban Water Council of Governments
Awards. Honors
Maple Heights City Schools Pathfinder Award
National Action Network of Greater Cleveland Humanitarian Warrior of Justice & Leadership Award
The Ohio State Coalition of the National Council of Negro Women, Inc. Distinguished Community Leader Award
Cuyahoga Community College Women in Transition Program (WIT) Outstanding Leadership Award
Northeast Ohio Young Black Democrats (NEOYBD) Woman of Vision Award
Ursuline College's Sister Diana Stano Leadership Award
Villa Angela – St. Joseph High School Hall of Fame
The Ohio Chapter of the American Planning Association (APA Ohio) Norman Krumholz Equity Award
Cleveland Magazine 2020 Most Interesting People
Cleveland Magazine 2021 Community Leaders of the Year Award
Education
The Ohio State University, John Glenn College of Public Affairs, Ohio Public Leadership Academy
Cleveland State University The Center for Public & Nonprofit Management
Ursuline College (BA) Public Relations/Corporate Communications
Indiana Wesleyan University (ASB)
Cleveland Leadership Center's Civic Leadership Institute