Welcome to Maple Heights
The City of Maple Heights is rich in educational, cultural and religious traditions. An inner-ring suburb, Maple Heights is a community where residents enjoy the friendliness and concern typical of small-town living; yet experience conveniences usually only found in larger metropolitan cities.
Maple Heights has faced several challenges in the past decade. However; I, City Council members, and our dedicated safety services and city employees have taken great pride in maintaining and revitalizing our community engaging and welcoming dialogue with our stakeholders, focusing on delivering excellent city services, ensuring the city government is proactive and responsive, all while supporting a financially stable city government.
In October 2022 the City of Maple Heights received the State of Ohio Auditor's most prestigious award, the Clean Audit Award. Only the top 10% of organizations receive this honor and with more than 6,000 audits performed, the city was recognized as being one of the State of Ohio's most responsible partners.
Our city is growing. The 2020 Census counted a population of 23,701; population has grown close to approximately 0.25% every year since 2010 and our residents are young people, the median age is 42 years old. Therefore, our future must include good amenities which are all the conveniences of urban living, open and public spaces, great citywide connectivity/broadband, more diverse modes of transportation and cleaner air.
In Cuyahoga County real estate values went up all over the county. However, residential properties in Maple Heights saw a 29% increase in value. This increase in value for these properties was the highest increase in the entire county. Also quite significant, in 2021, over $12.7M in both commercial and residential investment was completed.
Maple Heights is still viewed for first-time homeowners as a city of opportunity. Our housing stock was rated a "B" in a housing survey and it is affordable, access is easy as we border several highways, we are minutes away from two major hospital health systems, we have neighborhood schools, a diverse number of churches and places of worship, and good local employers including some national companies.
Please check our website regularly for more updates and follow us on social media, with the links listed below, at the bottom of this webpage.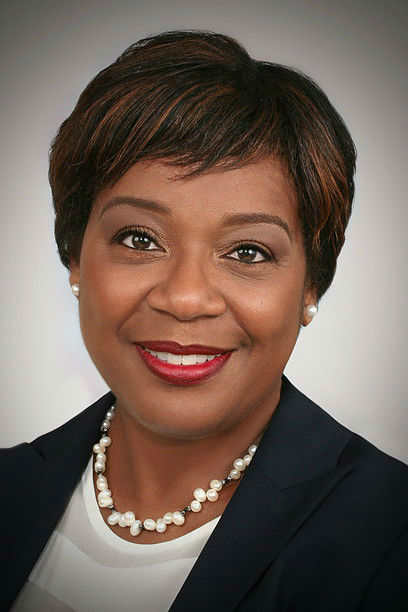 Annette M. Blackwell
Mayor and Director of Safety
ablackwell@mapleheightsohio.com
(216) 587-9011
April Perkins
Administrative Assistant
aperkins@mapleheightsohio.com
(216) 587-9011