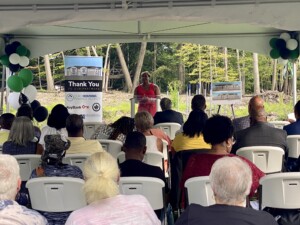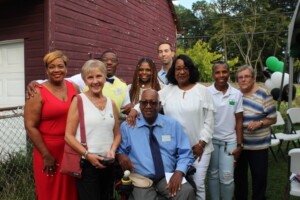 FOR IMMEDIATE RELEASE:  Jennings and PIRHL celebrated a new collaboration with a groundbreaking event for a new senior apartment building in City of Maple Heights, Ohio . The residence will open as a 53-unit apartment building for older adults in 2023. The groundbreaking was hailed as a critical community need by local dignitaries.
The apartment received a $1 Million allocation of tax credits from the Ohio Housing Finance Agency (OHFA). The funding helps to keep rents affordable for aging adults, which include all utilities except telephone, Internet and cable. In addition to the site's location close to local amenities and the services of the Maple Heights Senior Center, residents will enjoy activities and the assistance of a service coordinator to connect to community-based services. The building is expected to open in the fall of 2023. The building will offer one-bedroom, two-bedroom and handicap accessible layouts for applicants.
This construction is the sixth independent living apartment building for Jennings, and developers engaged the community through council meetings and community meetings ahead of the city's approval of the development. Co-developers PIRHL and Jennings engaged local architect HD+S and Bramhall Engineering to bring residential concepts to plan.
Preliminary information about the building is available at www.jenningsohio.org/maple-heights where interested parties can also register to receive updates. Jennings staff plans to begin hosting public community meetings in winter 2023 to provide details about the building, rents and application process.